Download free AI generated 3D shoe models
27 July 2023
·
Mariliis Retter
You might be aware of Alpha3D AI 3D Model Generator and maybe even tried it out yourself. Below you'll find a collection of 3D models generated with AI 3D Model Generator, free for you to download and use in any Augmented Reality (AR), Virtual Reality (VR) or 3D environment of your choice. The models are all in GLB format, and compatible with most major asset management and deployment platforms. For example, once you download any of the 3D models, you can drop them into this free 3D model viewer.
We've cut the legwork out for you here but if you'd like to generate your own custom 3D models with Alpha3D AI 3D Model Generator, you can sign up and get started here. All you need for the input is an image of the real-life object or you can also use text prompts. Your first 50 3D models are free.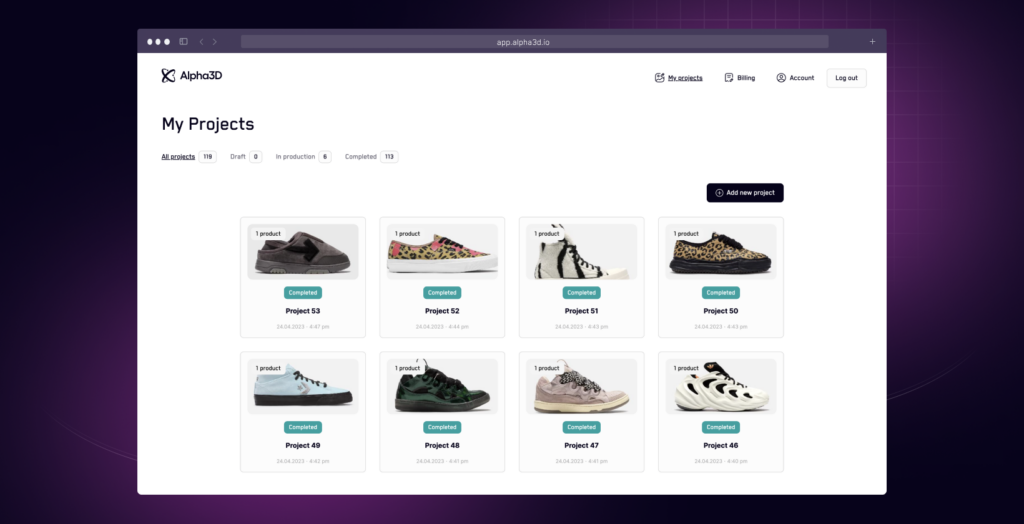 ❗️Please note, for now, we have only released one object category – shoes – on our AI 3D Model Generator. However, we have many more in the pipeline that will be launched very soon.
Image to 3D AI generated models (download free by clicking on the object)
Text to 3D AI generated models (download free by clicking on the object)